The pledge statements are taught one per month throughout the year. Parents receive a monthly newsletter explaining the attribute along with a family challenge. View the monthly newsletters at the links below.
September: What is a pledge?
October: I will smile at others.
November: I will be a true friend.
December: I will trust others and myself with kindness and respect.
January: I will be in charge of my own happiness.
February: I will make someone's day.
March: I will include everyone.
April: I will be a problem solver.
May: I will be my best self.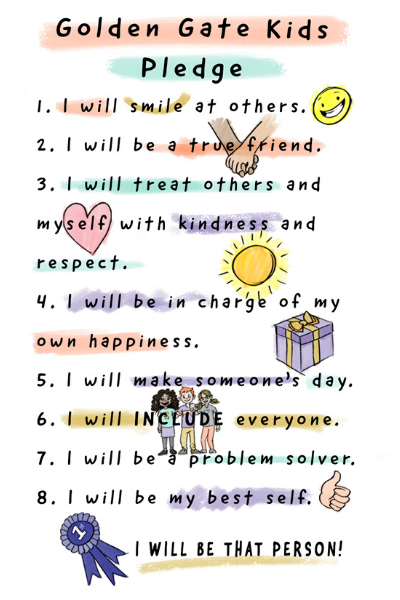 BE KIND! Teachers greeted students with SMILES as they came to school and had posters to show how important each and every Antelope Canyon student is! Golden Gate is a great program to help ensure that students are learning to be kind and smile at everyone they see. Smiles are contagious and help everyone know they are noticed and important.