---
December 2020
Dear Antelope Canyon Families,
We are coming up to holiday seasons and focusing on what we are thankful for. We are thankful for our students and families at Antelope Canyon. The students are learning so many great things in their classrooms, fun lessons in music, active games in PE, and ways to enrich their minds in STEM. We are thankful for the support families give students with their education. We appreciate the students coming in for additional support and further learning on Fridays. Thank you for sending students when they are able to come to get small group support from their teachers. We are thankful for our teachers and staff who work hard each day to make Antelope Canyon a safe, enjoyable, and active learning environment. 
The School Community Council (SCC) met in November and is vigorously working on pick-up and drop-off protocol and map to ensure the effectiveness and safety of students and families. Thank you for your patience while we continue to improve this procedure. Please remember that pick-up and drop-off for families is in the south parking lot. The bus zone is in the west parking lot. 
We are so happy to announce that every student has the opportunity to be awarded the Pronghorn Award! Students have the opportunity to earn the award that is specific for each grade level and focuses on academic activities and Golden Gate Pledge Statements. Please visit our school website or ask your teacher for details. The award will be completed and given to students in April, but start your progress now so it's not overwhelming to quickly complete later. We highly encourage online learners to work towards earning the Pronghorn Award. Online teachers have the information as well!
Thank you to all the online learners, online teachers, and parents of online learners for being active in learning through the online courses. We appreciate those of you who are able to do the Acadience and CoGAT testing during the scheduled times to help us gather data for student success. Keep up the active learning both in-person and online learners. You make Antelope Canyon Elementary a wonderful learning environment!
We have made it halfway through the year! It's been a roller coaster of a year so far, but it's been a great adventure! Thank you for all your support and placing your trust in us to teach and love your children!
Happy Holidays!
Kristie Howe
Assistant Principal
View the full December newsletter here.
---
---

Antelope Canyon PTA Awards Nominations
Visit this
link
to nominate outstanding Antelope Canyon PTA members for one of the following awards:
Outstanding Educator
Outstanding Volunteer
Outstanding School Administrator
Outstanding Support Staff
Spirit of PTA Award
Spirit of Inclusivity Award
Advocacy Award
Development Award
Involvement Award
LEAP Award
Nominations will be accepted through Thursday, December 10. If you have questions about any of these awards, please email shelina@antelopecanyonpta.org.
---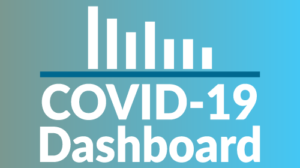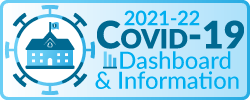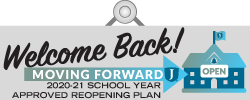 Upcoming Events


Golden Gate Movement
The pledge statements are taught one per month throughout the year. Parents receive a monthly newsletter explaining the attribute along with a family challenge.
September: What is a pledge?
October: I will smile at others.
November: I will be a true friend.
December: I will trust others and myself with kindness and respect.
January: I will be in charge of my own happiness.
February: I will make someone's day.
March: I will include everyone.
April: I will be a problem solver.
May: I will be my best self.