---
---
Parents and Guardians,
Please visit the Jordan Students Connect webpage to learn about the new virtual elementary school opening for the 2021-22 school year. This new school will be a separate entity from Antelope Canyon and will provide on-line learning experiences. Once enrolled in the virtual school, your child's enrollment will be withdrawn from Antelope Canyon and shift to Rocky Peak Virtual Elementary. This is a weighty decision, but please see the pre-registration information if you've made the decision to enroll your child. Please feel free to contact me if you have questions.
Tami Bird
Principal
801-567-8950
---
February 2021
Dear Antelope Canyon Families,
It's hard to believe it's already February! Thank you for your support as we've approached each milestone of our inaugural year together. Things are going well and I'm happy with the progress students are making. 
I hope you had a chance to watch our dedication video. While it would have been wonderful to have you visit the school, we are happy to bring the school to you! I look forward to the vibrancy that comes with having you in the school for programs and other events in the future. For now, please enjoy this video. 
We will be sending home Acadience letters and a parent report for reading in grades K-3 this month. Acadience (Dibels) is a screener used to help us isolate areas for further diagnostics. You may notice on the document coming home that deficit skills are identified for your child. We are working on closing these gaps at school and welcome your support at home. Please contact your child's teacher for ways you can support this targeted work at home. 
Over the next several months, you will receive notifications that will help us prepare for next year. First, you will receive a survey asking your preference for morning or afternoon Kindergarten. If you have a child in that age group, please complete the form and we will do our best to meet your needs even though we can't guarantee a specific outcome. Second, you will receive the "Learning Environment Needs Survey." This is your opportunity to share any pertinent information about your child's learning needs with me and is open for your children in grades K-6th. Please complete a separate survey for each child. I carefully review these forms as I make classroom placement decisions. 
It's such a pleasure to work with your children. I love being part of their growth and learning. Thank you for sharing them with me!
Life is Good,
Tami Bird
Principal
View the full February newsletter here.
---
JOIN US FOR OUR VIRTUAL DEDICATION!
Celebrate the opening of our new school, and join us as we share our hopes and dreams for current Antelope Canyon students, as well as all students who will enter our doors in the future. View the virtual dedication at this link.
---
KINDERGARTEN ENROLLMENT IS NOW OPEN
Visit our Kindergarten Enrollment page for information about enrolling kindergarten students for the 2021-2022 school year. Kindergarten Orientation information is coming soon!
---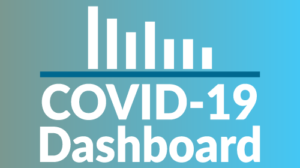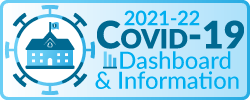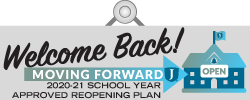 Upcoming Events


Golden Gate Movement
The pledge statements are taught one per month throughout the year. Parents receive a monthly newsletter explaining the attribute along with a family challenge.
September: What is a pledge?
October: I will smile at others.
November: I will be a true friend.
December: I will trust others and myself with kindness and respect.
January: I will be in charge of my own happiness.
February: I will make someone's day.
March: I will include everyone.
April: I will be a problem solver.
May: I will be my best self.