---
---
MAY 2021
Dear Antelope Canyon Families,
I can't believe it's already May! This has been quite a year! I am proud of how well the students and staff have handled every new twist and turn we've encountered this year. It's been an adventure to say the least!
I am happy to announce that we are offering additional learning opportunities for some of our students in the form of Summer Camps. Session A will be held for six day on June 14-16 and 21-23. It will focus on core grade-level material to help fill holes or gaps in learning. Session B will be held for three days on August 2-4. The focus will be on front-loading students for the new grade level. Both camps will zero in on mathematics and reading skills with some science sprinkled in the mix. We are waiting to hear the exact times, but we've requested 9:00-12:00. Bussing will be provided and a staff member will supervise the crosswalk at the beginning and end of school. Potential students have been identified and a survey was sent on Friday in our first round of recruiting students for the program. If your child is invited to join us, please do all that you can to support their attendance.
Antelope Canyon is one of my very favorite places! It's filled with good people doing good work, both child and adult. Thank you for sharing your children with us. We love them.
Life is Good,
Tami Bird, Principal
---
Hello My New Friends,
Thank you for being so kind to me! I have been very impressed with how kind each of you have been. It makes me feel welcome and happy to be here!
I have been so impressed with the faculty and staff at Antelope Canyon. They are working hard for every student. That is not an easy task! However, they are amazing! I really like the way they are constantly trying to be better and better at what they do. It gives me tremendous confidence that students are in good hands. Everyday, they are always looking for better ways to teach, share, and protect! Great work!
I have also been impressed with how students are working so hard. Every time I visit a classroom, I see students engaged in learning. They participate well, they are showing kindness to others, and they are doing great work! They make me truly happy as they kindly greet me with a wave and mask-covered smile that I can feel! Thanks for being the best students!
I have been fortunate to work with awesome people. Among the greatest ever is Principal Bird! You are so lucky to have someone who is so deeply dedicated to helping everyone.
So importantly, thanks to the wonderful families of Antelope Canyon for being so great to work with!
Enjoy the great month of May. I hope it is your best May ever!
Kyle Hansen, Substitute Principal
View the full May newsletter here.
---
Utah School Climate Survey

Parents and guardians are invited to complete the Utah School Climate Survey from the Utah State Board of Education. This survey includes questions about student's learning, school safety, and interpersonal relationships, as well as attitudes about the institutional environment and your personal involvement in school. Responses will be very helpful in improving student relationships, learning conditions, and the overall school environment. Please take this survey for each school at which you have one or more students enrolled. The survey is completely confidential and brief; it will take about six minutes to complete. Please submit your responses by May 7, 2021. Complete the survey at this link. After a parent or guardian completes the survey, students may bring this signed ticket to school and exchange it for a treat!
Questions:  Please contact Ben Jameson, Director of Evaluation, Research & Accountability, at ben.jameson@jordandistrict.org.
---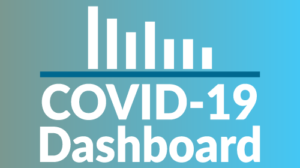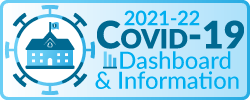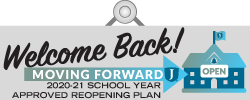 Upcoming Events


Golden Gate Kids
The pledge statements are taught one per month throughout the year. Parents receive a monthly newsletter explaining the attribute along with a family challenge. Learn more about Golden Gate Kids here.
September: What is a pledge?
October: I will smile at others.
November: I will be a true friend.
December: I will trust others and myself with kindness and respect.
January: I will be in charge of my own happiness.
February: I will make someone's day.
March: I will include everyone.
April: I will be a problem solver.
May: I will be my best self.