---
---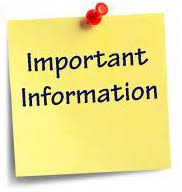 Our school office is closed until
July 26
. If you have any questions that need immediate attention, please call the school at 801-567-8950 and leave a message, or email
peggy.bawden@jordandistrict.org
.
During the first week of August you will receive a letter from us with instructions for logging on to Skyward to complete your annual Registration for School. At that time you will be able to see your child's teacher assignment. The window for completing the Registration for School will not be open until August.
Happy Summer!
---
Dear Antelope Canyon Families,
I recently received this 12 week reading and learning Camp Adventure program that you can use in your home this summer. I checked out several of the virtual activities and they're awesome. You can complete as much or as little as you'd like. We are currently on week 4, but I believe you can skip around. I think your children will enjoy it.
---
Upcoming Events


Golden Gate Kids
The pledge statements are taught one per month throughout the year. Parents receive a monthly newsletter explaining the attribute along with a family challenge. Learn more about Golden Gate Kids here.
September: What is a pledge?
October: I will smile at others.
November: I will be a true friend.
December: I will trust others and myself with kindness and respect.
January: I will be in charge of my own happiness.
February: I will make someone's day.
March: I will include everyone.
April: I will be a problem solver.
May: I will be my best self.