Jordan School District provides bus service to elementary students who live farther than 1.5 miles from their elementary school. To verify if your student is eligible to ride the bus, visit this
link
.
Space Available Passes
Jordan School District provides bus service to ineligible students within the limits set by the State of Utah. Students who live within 1.5 miles of an elementary school and 2.0 miles of a middle or high school are identified as ineligible for transportation. Jordan School District's Space Available Program works as follows:
Space Available Guidelines:
If space is available, students who live too close to school to qualify for state supported bus service may be allowed to ride from the nearest existing approved bus stop. (This privilege will not be granted when there are overriding safety issues or other considerations.)
Parents are responsible for the safety of their student(s) traveling to and from the bus stop.
If the number of ineligible students requesting to ride exceeds the number of spaces available, the principal may work with the School Community Council to establish guidelines for the method that will be used to issue Space Available Passes. Options for identifying the method of awarding Space Available Passes
might include:

Distance from the school
Lottery drawing of all applicants
Age of students
Special needs or concerns

Space Available Passes are issued for the current year only. Students requesting a Space Available Pass must apply each year.
Space Available Passes may be withdrawn at any time if an increase in eligible riders reduces the number of seats available.
Space Available Passes may be revoked at any time for student conduct that does not conform to the rules for riding the bus.
Ineligible riders who are issued a bus pass must agree to use a designated existing bus stop.
Bus stops will not be added to accommodate space available riders.
Students who attend their boundary school and request a Space Available Pass will be given first priority over students attending the school on a special permit.
Space Available Passes will be issued within 15 calendar days after the school year begins.
Space Available Passes will not be issued to students desiring transportation to an after-school job site or activity.
Riding the bus is a privilege, not a right. Students must conform to established rules of behavior and regulations governing ridership.
It is important that you understand, Jordan School District is not allowed to transport children who have not been approved and assigned to ride a bus. Signed and completed Space Available Request forms are to be forwarded to the Department of Transportation. The Department of Transportation will assign students to the bus based on available space according to the criteria provided by the school's administration.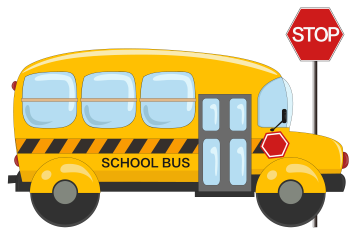 Check busing eligibility and find bus stop information at this link. 
Visit Antelope Canyon's front office to obtain a Space Available Request form.
Visit Jordan District's Transportation page to learn more about bus service.