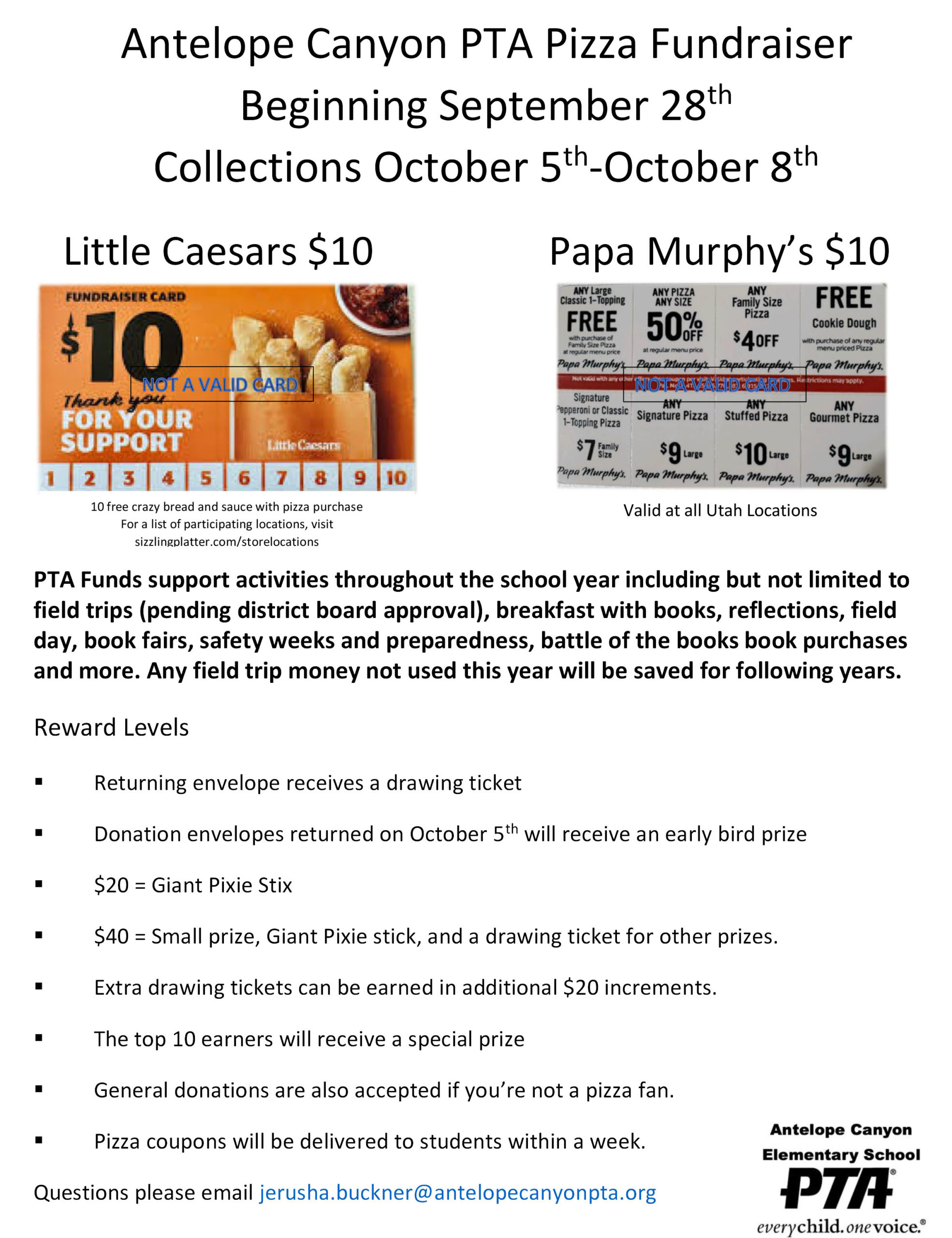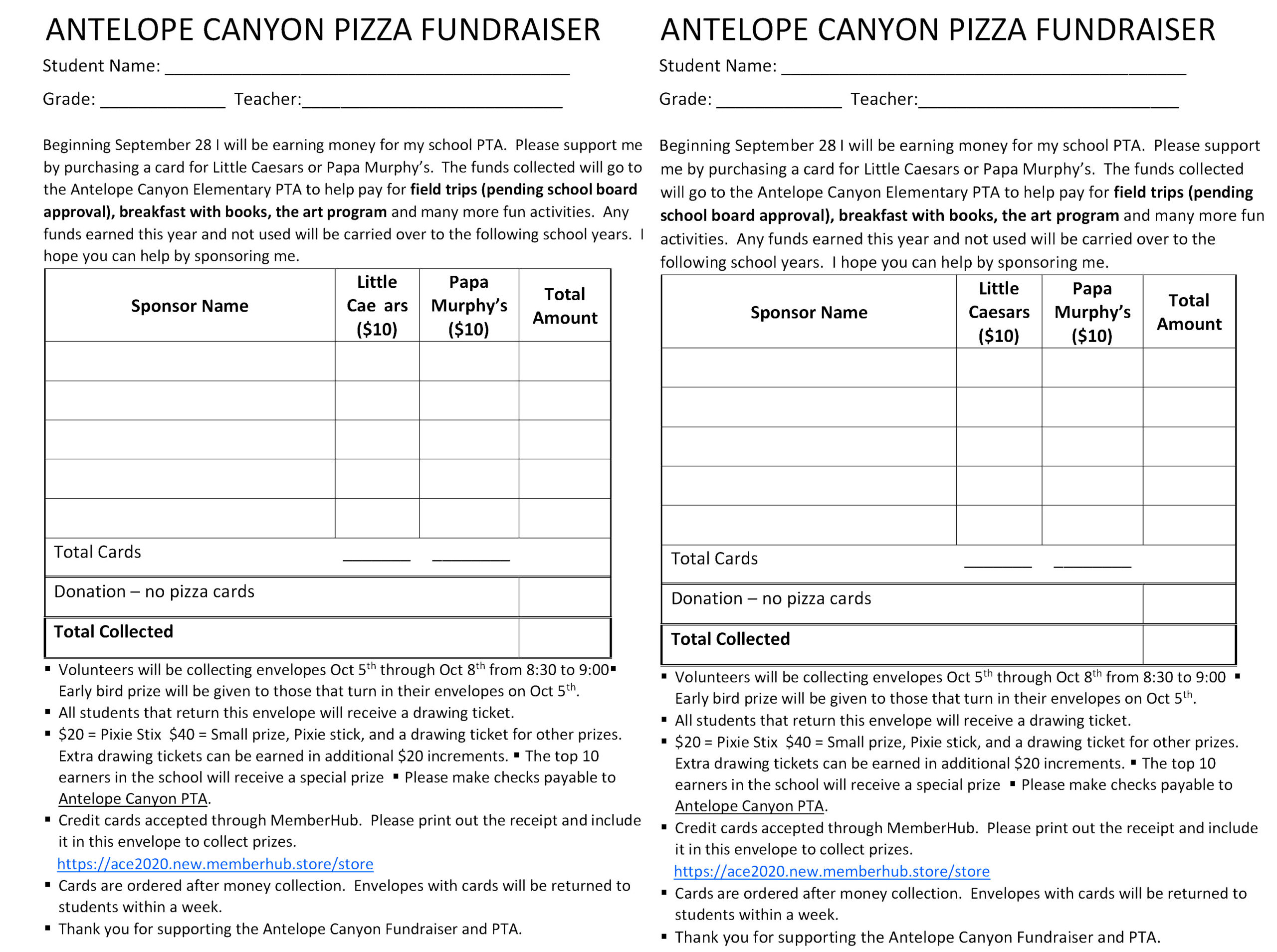 Printable Fundraiser Forms
Fundraiser Information
Fundraiser Sales/Donation Form
Fundraiser Details
Students will receive a fundraiser packet at school on Sept. 28.
Students presale pizza cards through Oct. 5.
Donation envelopes with order forms and money will be turned in and prizes will be collected Oct. 5 - Oct. 8 (early bird prize will be given to those that turn in envelopes on Oct 5).
Cards are ordered after money collection. Envelopes with cards will be returned to students within one week.
Credit cards are accepted through MemberHub. Please print the receipt and include in the envelope to collect prizes.
Thank you for supporting the Antelope Canyon Fundraiser and PTA!