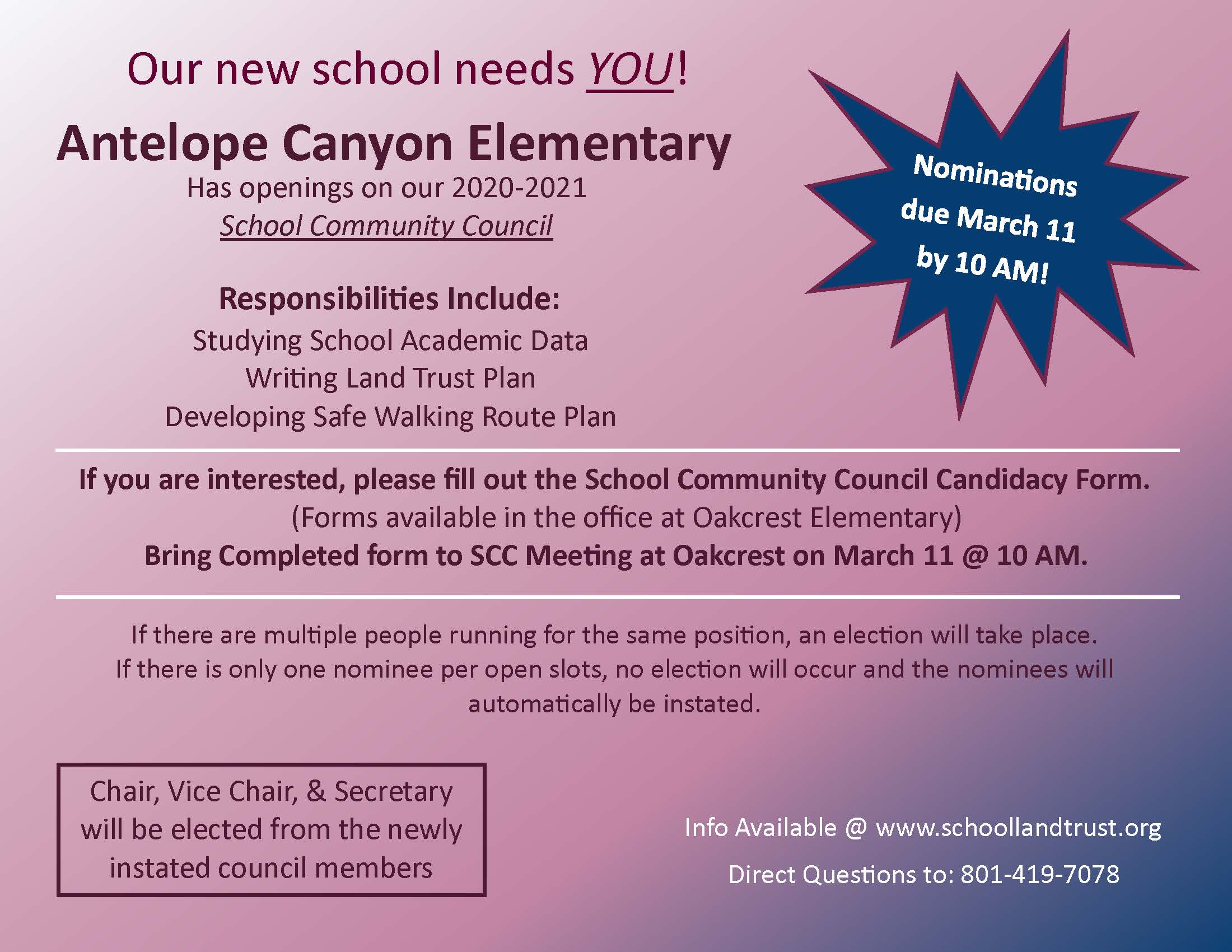 Our new school needs YOU! Responsibilities Include:
Studying School Academic Data Writing Land Trust Plan Developing Safe Walking Route Plan
If you are interested, please fill out the School Community Council Candidacy Form. (Forms available in the office at Oakcrest Elementary)
Bring Completed form to SCC Meeting at Oakcrest on March 11 @ 10 AM.
If there are multiple people running for the same position, an election will take place. If there is only one nominee per open slots, no election will occur and the nominees will automatically be instated.
Chair, Vice Chair, & Secretary will be elected from the newly instated council members
Info Available @ www.schoollandtrust.org | Direct Questions to: 801-419-7078